Resources
---
Addiction Group Links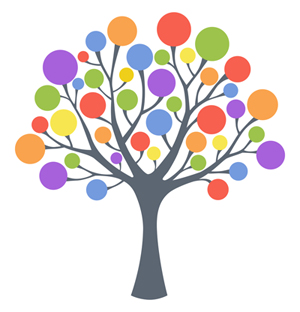 Alcoholics Anonymous - https://www.aa.org/pages/en_US/find-local-aa
Cocaine Anonymous - https://ca.org/meetings/
Crystal Meth Anonymous - https://www.crystalmeth.org/cma-meetings/cma-meetings-directory.html
Marijuana Anonymous - https://marijuana-anonymous.org/find-a-meeting/#find
Narcotics Anonymous - https://www.na.org/meetingsearch/
Gamblers Anonymous - http://www.gamblersanonymous.org/ga/locations
Overeaters Anonymous - https://oa.org/find-a-meeting/?type=0
Sex Addicts Anonymous - https://saa-recovery.org/meetings/
Caregivers
Caregiver Help Desk
Contact Caregiver Action Network's Care Support Team by dialing 855-227-3640. Staffed by caregiving experts, the Help Desk helps you find the right information you need to help you navigate your complex caregiving challenges. Caregiving experts are available 8:00 AM – 7:00 PM ET.
Community Assistance Programs
Dial 2-1-1
If you need assistance finding healthcare, utility assistance, food, paying for housing bills, accessing free childcare, legal consultation, or other essential services, visit 211.org or dial 211 to speak to someone who can help. Run by the United Way.
Crisis
Crisis Text Line
Text MHA to 741741 and you'll be connected to a trained Crisis Counselor. Crisis Text Line provides free, text-based support 24/7.
Dentist Well- Being Committee
This Committee provides confidential assistance to Maryland dentists with problems such as stress, drug dependence, alcoholism, depression, medical problems, infectious diseases, neurological disorders and other illnesses that cause impairment. Call 888-233-9044 or go to dentistwellbeing.com
Disaster
Disaster Distress Helpline
The national Disaster Distress Helpline is available for anyone experiencing emotional distress related to natural or human-caused disasters. Call or text 1-800-985-5990 to be connected to a trained, caring counselor, 24/7/365. disasterdistress.samhsa.gov
Domestic Abuse
National Domestic Violence Hotline
For any victims and survivors who need support, call 1-800-799-7233 , or if you're unable to speak safely, you can log onto thehotline.org or text LOVEIS to 22522.
LGBTQ+
The Trevor Project
Call 1-866-488-7386 or text START to 678678. A national 24-hour, toll free confidential suicide hotline for LGBTQ youth.
Trans Lifeline
Dial 877-565-8860 for US and 877-330-6366 for Canada. Trans Lifeline's Hotline is a peer support service run by trans people, for trans and questioning callers.
Sexual Assault
The National Sexual Assault Telephone Hotline
Call 800.656.HOPE (4673) to be connected with a trained staff member from a sexual assault service provider in your area.
Suicide
National Suicide Prevention Lifeline
Call 1-800-273-8255. The National Suicide Prevention Lifeline is a national network of local crisis centers that provides free and confidential emotional support to people in suicidal crisis or emotional distress 24 hours a day, 7 days a week.